City Happenings – Sydney
Music & Theatre
 Handa Opera on Sydney Harbour
Image Courtesy of sydney.com
One of Sydney's most famous landmarks will provide the backdrop for the cultural event of the year.  At sunset, gather with friends over a glass of something sparkling and a sumptuous Spanish meal before settling back to enjoy the vivacious, vivid production of Bizet's Carmen.
When: 24 March –  23 April 2017
Where: Fleet steps Mrs Macquaries Point, Sydney
 13th Annual Sydney Comedy Festival
Image Courtesy of sydneycomedyfest.com
More than 300 international and new comedians will hit the stage in this year's Sydney comedy festival. Selling out the last 4 years in a row the Gala is a comedy extravaganza bringing together the top acts of the 2017 Festival under one very glamourous roof!
When: 24 April – 21 May 2017
Where: Various venues, Sydney
Nutcracker- The story of Clara
Image Courtesy of australianballet.com
Graeme Murphy's acclaimed reimagining of The Nutcracker, like his Swan Lake, masterfully weaves together the enchantment and fantasy of the beloved classic with emotional depth and a modern perspective.
When: 02 May- 20 May 2017
Where: Sydney Opera House, Sydney
Art & Culture
 A million things that make your head spin

Image Courtesy of whatson.cityofsydney.nsw.gov.au
American Artist Megan Geckler's installation will make you feel like you are inside a dazzling real-life rainbow. Her multi-coloured installations will be displayed inside of the city's most historic buildings, Customs House, until 30 April.
When: Until 30 April 2017
Where: Customs House, 31 Alfred Street, Sydney
The National 2017- New Australian Art

Image Courtesy of artgallery.nsw.gov.au
New Australian Art presents the latest ideas and forms in contemporary Australian art, curated across three of Sydney's premier cultural institutions: the Art Gallery of NSW, Carriageworks and the Museum of Contemporary Art Australia.
When: 30 March – 16 July 2017
Where: various venues, Sydney
 Escape from Pompeii
Image Courtesy of anmm.gov.au
Escape from Pompeii that will reveal the untold story of a dramatic rescue attempt from the Roman navy that followed one of the world's most devastating natural disasters that buried the Italian city under volcanic ash in 79AD.
When: 31 March – 30 August 2017
Where: Australian National Maritime Museum
Food & Dining
Hunter valley Uncorked Avalon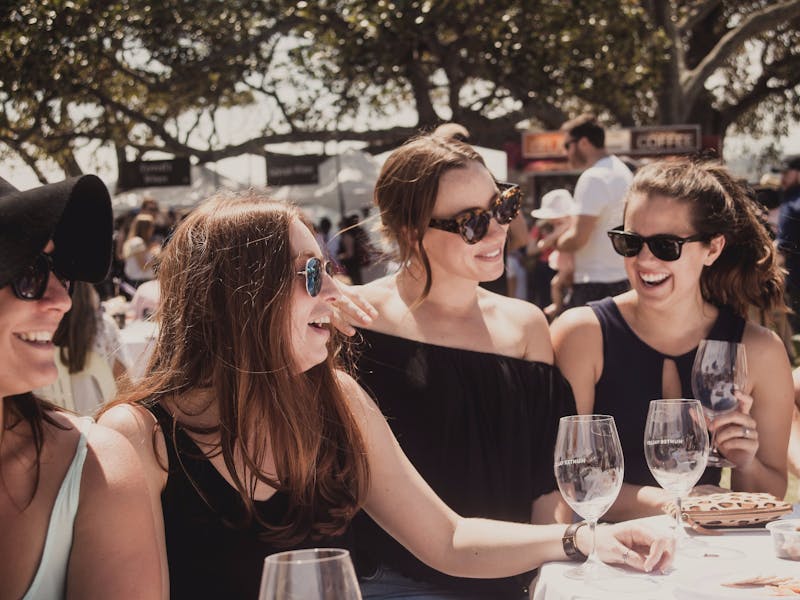 Image Courtesy of sydney.com
Visitors can immerse themselves in the Hunter Valley way of life and its well-loved charm under the sunny skies of Avalon as they wander through food stalls, sampling fresh, gourmet delights and the incredible wines of Australia's oldest wine region.
When: 23 April 2017
Where: Old Barrenjoey Road, Avalon Beach, NSW 2107
Pyrmont Food and Wine festival
Image Courtesy of pyrmontfestival.com
The dynamic ten day Pyrmont Festival returns to Pyrmont, showcasing the very best of the Pyrmont Precinct and Mudgee Region, with more than 50 restaurants, wine bars, hotels, winemakers, and artists featured.
When: 13 May – 27 May 2017
Where: various venues, Pyrmont, Sydney
 Taste of the Opera House
Image Courtesy of cityofsydney.nsw.gov.au
The Sydney Opera House's first ever degustation tour offers a unique opportunity to experience the symbol of modern Australia through the finest contemporary Australian cuisine.
Where: Sydney Opera House, Bennelong Point, Sydney
When: Sunday 5 February 2017 from 10.45am to 2.30pm, Sunday 12 March 2017 from 10.45am to 2.30pm, Sunday 2 April 2017 from 10.45am to 2.30pm, Monday 3 April 2017 from 10.45am to 2.30pm, Sunday 7 May 2017 from 10.45am to 2.30pm, Sunday 4 June 2017 from 10.45am to 2.30pm, Sunday 2 July 2017 from 10.45am to 2.30pm, Sunday 6 August 2017 from 10.45am to 2.30pm, Sunday 10 September 2017 from 10.45am to 2.30pm, Sunday 1 October 2017 from 10.45am to 2.30pm, Sunday 5 November 2017 from 10.45am to 2.30pm
Easter Sunday Lunch Cruise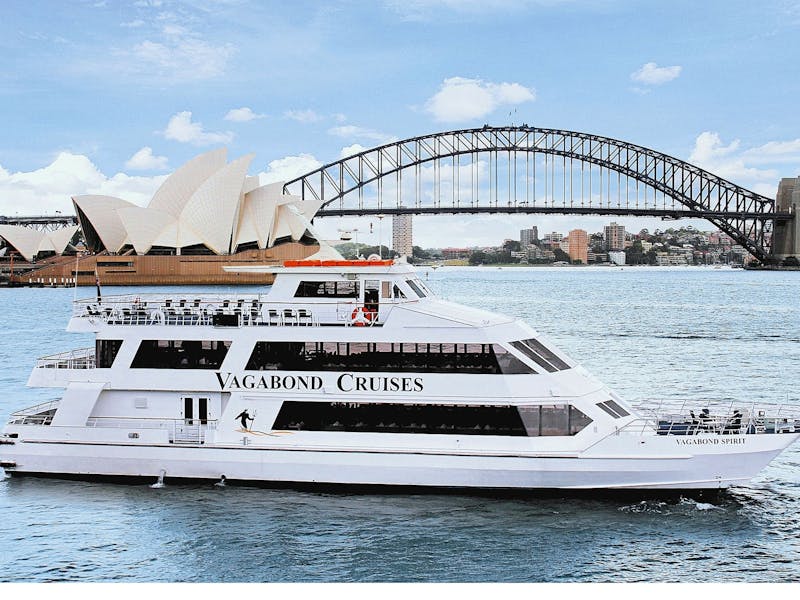 Image Courtesy of sydney.com
Cruising with Vagabond's Easter Sunday Lunch Cruise is the perfect way to relax and indulge whilst soaking up the atmosphere of Sydney Harbour this Easter. The three-hour cruise offers fun, chocolate eggs and hot cross buns on all the tables, a delicious Easter seafood buffet, coffee, tea and desserts, not to mention spectacular live jazz entertainment.
When: 16 April 2017, 12.30PM-3:30PM
Where: King Street Wharf 8, Darling Harbour, Sydney
Sports
Dye Hard Fun Run
Image Courtesy of .dyehardfunrun.com
Another colourful event, this time held in Miranda NSW. The Dye Hard Fun Run is an approximate 5km fun run for all the family.  Participants may choose to walk or run through our course while getting covered in coloured powder.
When: April 30 2017, 9:30 AM – 12:00 PM
Where: Miranda Park, Cnr Kingsway and Sylvania Rd, Miranda, NSW