City Happenings – Sydney
Music & Theatre
Ben and Jerry's Openair Cinema
Image Courtesy of openaircinemas.com.au
If you're looking for a romantic, sunset filled evening for date night, drama and laughs for a girls' night out or some family fun, Ben & Jerry's Openair Cinemas is a must-do to add to your list this summer. Featuring a wide range of movies, live music and a smorgasbord of food and drink to keep your taste buds tantalised, you'll be entertained from start to finish.
When: 19 January – 26 February 2017
Where: Dolphin Lawn, Bondi Beach (near Bondi Pavilion), Sydney
Courtyard Sessions
Image Courtesy of seymourcentre.com
Ease into the weekend and celebrate everything Sydney has to offer – long days, warm weather, good food, cold drinks and great live music. It is a perfect opportunity to discover new bands where Sydney's most talented musicians will come together to show their diverse and energetic performances.
When: 13 January 2017 – 17 March, 6pm-9pm every Friday
Where: Seymour Courtyard, Sydney
Twilight at Taronga Summer Concert Series
Image Courtesy of seymourcentre.com
Set amongst the unique environment of Taronga Zoo and the Sydney Harbour, a fantastic line-up of local and international Artists has been unveiled to entertain you at the most ultimate outdoor destination.
When: 27 January – 11 March 2017
Where: Taronga Zoo, Sydney
Strathfield Movies In The Park – Sydney West
Image Courtesy of sydney.com
Join us in Strathfield Park for Christmas Carols this year featuring music, fireworks, kids activities and a special Movies in the Park screening of The Good Dinosaur.
Where: Homebush Road Strathfield 
When: 1 October 2016 – 8 April 2017
Art & Culture
Sydney Gay and Lesbian Mardi Gras
Image Courtesy of mardigras.org.au
Sydney Mardi Gras is the world's most joyous and spectacular celebration of LGBTQI pride. Sydney Mardi Gras attracts over 20,000 interstate and international visitors each year, who enjoy a diverse and exciting line-up of events as well as soaking up the atmosphere and enjoying the iconic surroundings of Sydney and New South Wales.
Where: Parramatta Road Corner of City Road Broadway NSW 2007
When: 17 February 2017 – 5 March 2017
Art month Sydney
Image Courtesy of twitter.com/artmonthsydney
March is art month in Sydney! This returning festival is the perfect guide to Sydney's contemporary art culture showcased through a rich and diverse program of exhibitions, workshops, panel discussions, artist's studio visits, tours and precinct nights and more!
When: 1 March – 20 March 2017
Where: Various Venues, Sydney
Food & Dining
Taste of the Opera House
Image Courtesy of cityofsydney.nsw.gov.au
The Sydney Opera House's first ever degustation tour offers a unique opportunity to experience the symbol of modern Australia through the finest contemporary Australian cuisine.
Where: Sydney Opera House, Bennelong Point, Sydney
When: Sunday 5 February 2017 from 10.45am to 2.30pm, Sunday 12 March 2017 from 10.45am to 2.30pm, Sunday 2 April 2017 from 10.45am to 2.30pm, Monday 3 April 2017 from 10.45am to 2.30pm, Sunday 7 May 2017 from 10.45am to 2.30pm, Sunday 4 June 2017 from 10.45am to 2.30pm, Sunday 2 July 2017 from 10.45am to 2.30pm, Sunday 6 August 2017 from 10.45am to 2.30pm, Sunday 10 September 2017 from 10.45am to 2.30pm, Sunday 1 October 2017 from 10.45am to 2.30pm, Sunday 5 November 2017 from 10.45am to 2.30pm
Taste of Sydney
Image Courtesy of www.facebook.com/tasteofsydney
This culinary four- day food festival brings together Sydney's best and biggest restaurants. Indulge yourself in mouth-watering journey of taste while enjoying live music, master classes, cooking classes, pop-up bars, food stalls and more deliciousness of the city's restaurant scene.
When: 9 March – 12 March 2017
Where: Centennial Parklands, Sydney
Ultimo Summer Wine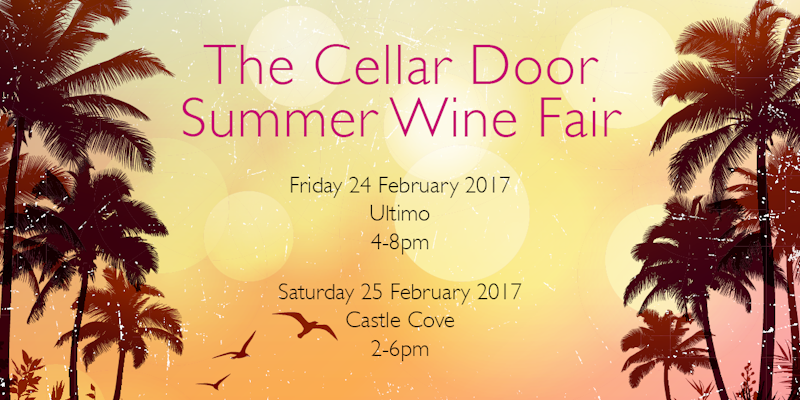 Image Courtesy of eventbrite.com
What better way to enjoy a balmy Friday evening than with a glass of wine in hand, in the company of wine-loving friends and members? The Cellar Door Summer Wine Fair will delight your senses. Join bustling crowds of wine lovers unearthing delightful drops. Meet guest producers and sample an assortment of artisan cheeses, carefully selected for your enjoyment….and, it's all for free!
When: February 24, 2017 4pm – 8pm
Where: 66 Bay street Ultimo, Sydney
A Moveable Feast
Image Courtesy of Sydney.com
A Moveable Feast (AMF) is returning to Bondi Beach, in partnership with acclaimed Australian chef and restaurateur Luke Mangan. Around 3000 guests will participate in a chic dining experience at the beach with a themed dress code 'pastel picnic'. After dinner, you can loosen your hips and dance barefoot under the summer sky.
When: 11 March 2017
Where: Bondi Beach, Sydney
Sports
Nightclub Spin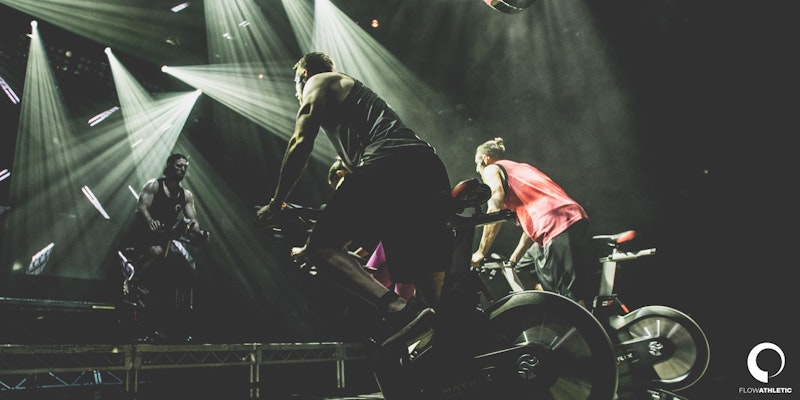 Image Courtesy of eventbrite.com.au
Flow Athletic presents Flow After Dark NightClub Spin at Home Nightclub on Feb 15th and 16th 2017. Experience pumping beats with rocking Dj's, lighting and smoke machines, all designed to provide you with an extraordinary experience and a tough workout from one of the country's best Spin instructors, Ben Lucas.
When: 15 & 16 February 2017
Where: Home Nightclub, Darling Harbour 101, Sydney
 Australian Open of Surfing
Image Courtesy of australianopenofsurfing.com
People from across the world travel to this nine-day competition to take spectate the world's best pro surfers, skateboarders and BMX bike riders. But, it's not all about sports. Enjoy other onsite activities including food trucks, art, pop-up bars and a killer line-up of live music.
When: 25 February 2017 – 5 March 2017
Where: Various venues on Manly beach, Sydney