City Happenings – Melbourne
Music & Theatre
Moonlight Cinema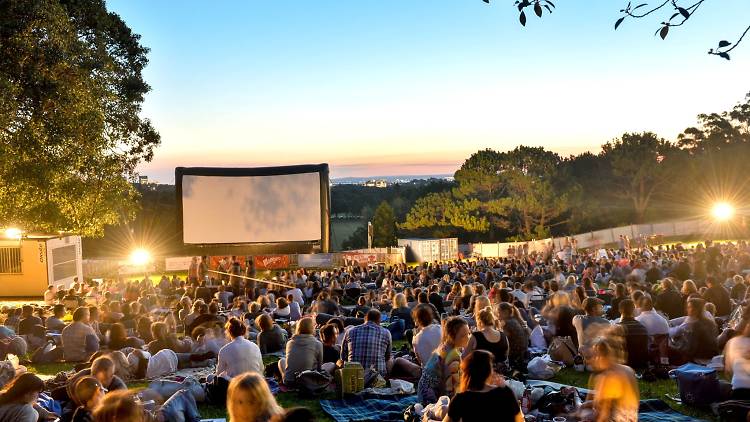 Image Courtesy of timeout.com
There's nothing quite like a film under the stars in the evening cool of the Botanic Gardens. Settle back with friends and family for a movie and BYO picnic on a balmy summer night, or let one of the food trucks take care of the edibles for you.
When: Until 2 April 2017
Where: Central Lawn in the Royal Botanic Gardens, South Yarra, Melbourne
Aladdin the Musical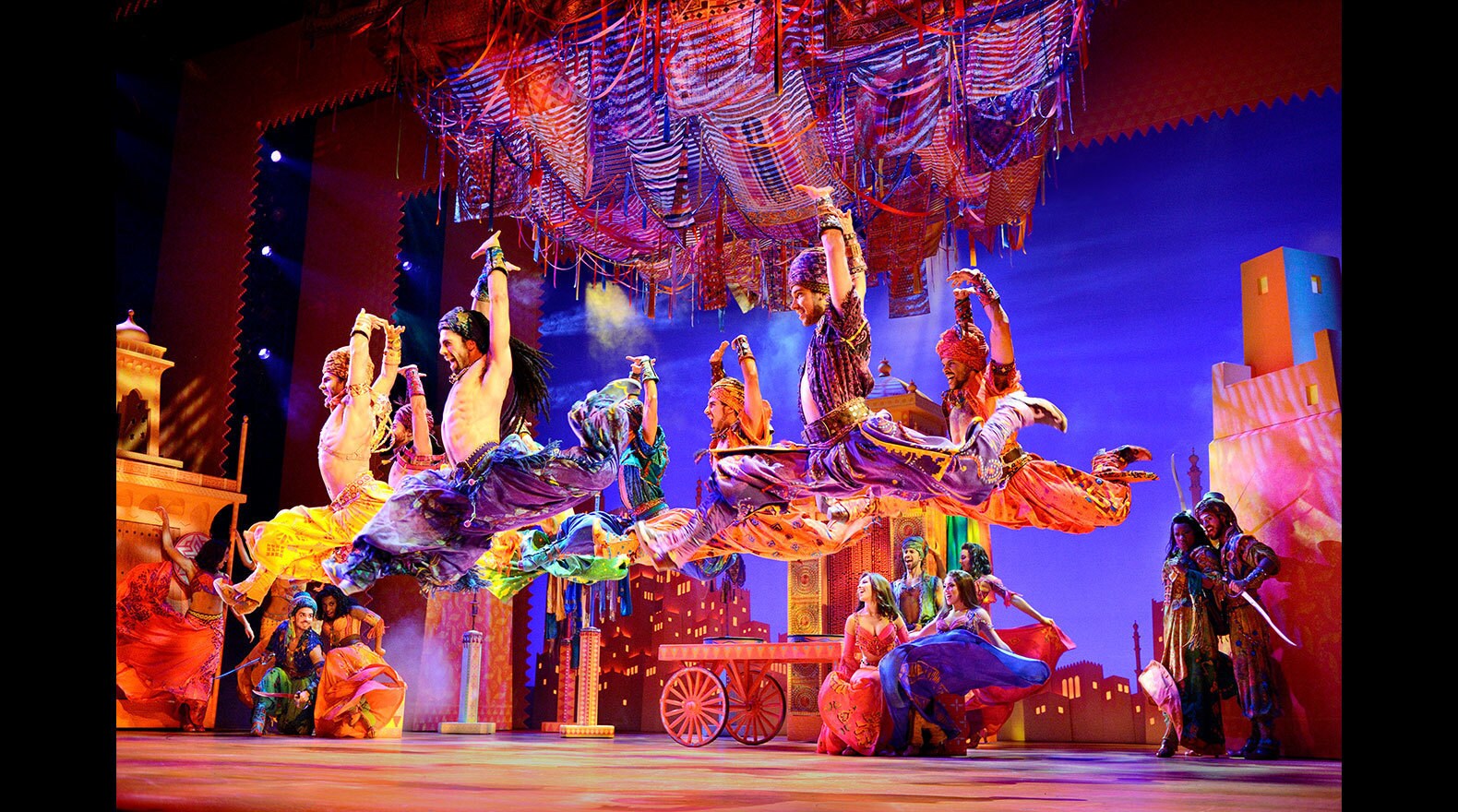 Image Courtesy of liveshows.disney.com.au
From the producer of The Lion King, the beloved story of Aladdin comes to thrilling theatrical life in this bold new musical comedy featuring exhilarating choreography, show-stopping production numbers and astonishing visual effects.
When: 26 April – 16 July 2017
Where: Her Majesty's Theatre, 219 Exhibition Street, Melbourne
Art & Culture
Melbourne International Comedy Festival

Image courtesy of comedyfestival.com.au
The Melbourne International Comedy Festival attracts audiences from near and far, from junior laughter-lovers at The (Very) Big Laugh Out, to late-night hijinks at the Festival Club and everything in between. Featuring a mass of local and international comedy stars, this is Melbourne's yearly party and everyone is invited!
When: 29 March – 23 April 2017
Where: Melbourne Town Hall 90-130 Swanston Street Melbourne 
 Asia TOPA

Image courtesy of visitmelbourne.com 
Asia TOPA is a celebration of our relationship with contemporary Asia. This festival-like event will demonstrate different creative disciplines of art, including performances, visual, screen and literary arts. All of them having one thing in common: showcasing the deeper connection with the many cultures of this region.
When: Until 30 April 2017
Where: Arts Centre Melbourne, 100 St Kilda Road, Melbourne
Art + Climate = Change 2017
Image Courtesy of artclimatechange.org
This event displays climate-change related arts including 30 curated exhibitions and keynote lectures and public programs. Engage yourself into a series of creative exhibitions on sustainability to inform yourself on one of the most important issues of this century.
When: 19 April- 14 May 2017
Where: The Ian Potter Museum of Art, 801 Swanston Street, Carlton, Melbourne

Van Gogh and the seasons
Image Courtesy of timeout.com
Van Gogh's blockbuster exhibition comes to Melbourne! It features more than 40 paintings and 25 drawings, including a collection of letters and art research of the artist himself. Borrowed from galleries around the world, these masterpieces come together in one exciting exhibition.
When: 28 April 2017 – 9 July, 10AM-5PM
Where: NGV International, Ground level, Temporary Exhibitions, Melbourne

Food & Dining
Bank of Melbourne World's Longest Lunches
Image courtesy of melbournefoodandwine.com.au
Melbourne's own Little Italy will host the 25th Bank of Melbourne World's Longest Lunch, with the godfather of Italian cooking, Antonio Carluccio, at its helm.
When: 31 March – 9 April 2017
Where: Lygon Street
Melbourne Food and Wine Festival
Image Courtesy of www.facebook.com/MelbourneFoodandWineFestival
The 2017 MFWF will gather the world's leading influencers of the culinary world in its 25th celebration including more than 250 events, dinners, tastings and classes. To mark this special occasion, the festival will coincide with The World's 50 Best Restaurants announcement, which will see 50 of the world's best chefs coming to Melbourne.
When: 31 March – 9 April 2017
Where: Various Venues Victoria, Melbourne
Burger Block Party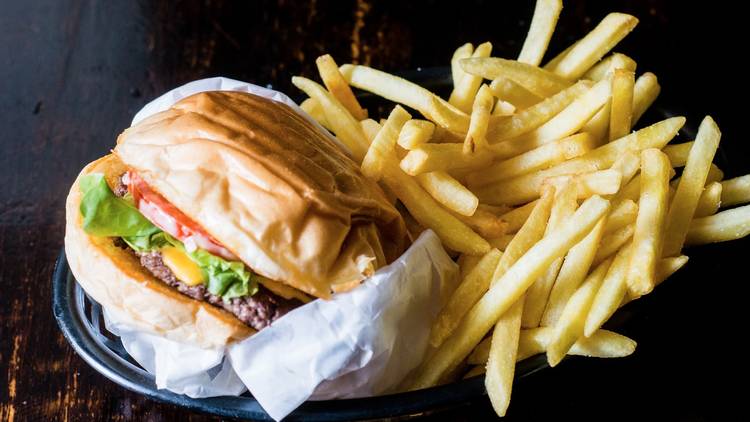 Image Courtesy of timeout.com
The House of Food and Wine will be hosting a wrap party to end the MFWF 2017 and of course, burgers are the best way to do that! Australia's best burger makers join forces to flip their best paddies.
When: 9 April 2017, 5:30PM-10:00PM
Where: The House of Food and Wine, 361 Lt Lonsdale St, Melbourne

Sports
Rip Curl Pro Bells Beach

Image Courtesy of visitmelbourne.com
Historical Bells beach, home of the longest running surf competition in the world celebrates its 55th anniversary this year. Steeped in tradition, rich in heritage and history, Rip Curl Pro Bells Beach has become a rite of passage for World Surf league athletes for an opportunity to ring the bell.
When: 12-24 April 2017
Formula 1, Australian Grand Prix
Image Courtesy of visitmelbourne.com
Earplugs ready? The Formula 1 Australian Grand Prix weekend kicks off on Thursday March 23, setting the city alight with fast cars and festive exhilaration. International superstars, heavyweight cars and present champions will speed to victory on the picturesque Albert Park track.
When: 23-26 March 2017
Where: Albert Park Grand Prix Circuit, 12 Aughtie Drive, Victoria