City Happenings – Hong Kong
Hong Kong is one of the best damn cities in the world. Call us biased, but where else can you get direct access to some of the best cultural, athletic and gastronomic experiences from both East and West? Whether you're visiting town, or are already considered a local, our City Happenings guide will make sure you're up to date on the coolest and most unique experiences in the city. Check out some of the upcoming events. You'll soon see, there's something happening here…
Music & Theatre
ALTN8 Music Festival
Image Courtesy of ticketflap.com
Reimagining the festival format, ALTN8 is born out of a long running desire to deliver forward thinking and credible electronic music in an intimate urban environment. Working in partnership with some of Hong Kong's best venues to deliver an original culture concept to Asia. We're leveraging existing infrastructure and reallocating resources for new experiences in old places.
When: 11 March 2017 12:00 PM – 12 March 2017 3:00 AM
Where: Central 
Sónar Hong Kong
Image Courtesy of sonarhongkong.com
The legendary festival from Barcelona is making its debut in Hong Kong. The festival that combines (electronic) music with technology brings creative people together, featuring an impressive line-up of live acts and DJ's as well as its technology programme Sonar+D.
When: 1 April 2017
Where: Hong Kong Science Park, Hong Kong
Hong Kong International Film Festival
Image Courtesy of discoverhongkong.com
The Oscars of Hong Kong will present its 41st international film festival. It is considered a major launching pad for films from all parts of the world into the China and Asian markets. Some big names in the Asian cinematic scene make an appearance to promote their latest works.
When: 11-25 April 2017
Where: Various Venues, Hong Kong
HKSEVENS Kick Off Concert
Image Courtesy of ticketflap.com
As part of the HKSEVENS Rugby Week, the HKSEVENS Kick Off Concert will provide the fans with some top-class entertainment!
When: 6 April 2017  6 – 11pm
Where: Indian Recreation Club, 63 Caroline Hill Road,
Sookunpoo Valley, Hong Kong
Art & Culture
 The 45th Hong Kong Arts Festival

Image Courtesy of hk.artsfestival.org 
Heading into its 45th edition, the Hong Kong Arts Festival continues to present a wide array of music, opera, drama and dance performances of both traditional and contemporary creations. Don't miss this chance to catch a legend in action.
When: 16 February to 18 March 2017
Where: Various venues 
Art Central
Image Courtesy of ticketflap.com
Art Central returns to Hong Kong's Central Harbourfront for its third edition, taking place 21-25 March 2017 (20 March First Night). Staged in a contemporary 10,000 sqm architect designed structure, the Fair will feature approximately 100 leading international galleries, 75% of which will hail from across the Asia Pacific.
When: 20-25 March 2017
Where:Central Harbourfront 
Lv Shun: The Misty World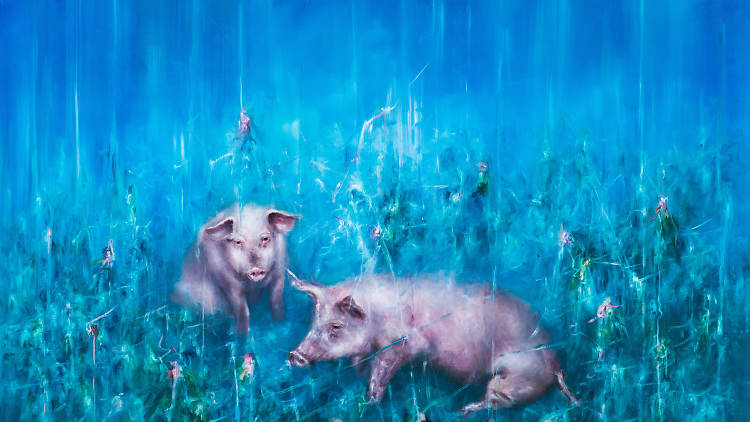 Image Courtesy of timeout.com
Acclaimed Chinese contemporary artist Lv Shun debuts in Hong Kong with a solo exhibition featuring a series of works based around mist and landscape. He is well known for his social and politically infused art works, this time on showcasing how people are losing themselves in the pursuit of money and a home.
When: 22 March-31 March 2017
Where: ArtOne, M/F, Convention Plaza, 1 Harbour Rd, Wan Chai, Hong Kong 
Art Basel Hong Kong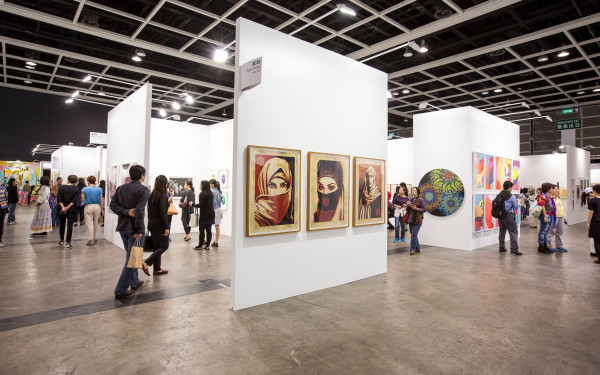 Image Courtesy of artbasel.com
Art Basel's fifth edition will be the centre of Asian international art scene, now established as a platform for modern and contemporary art works, coming from 34 countries. Don't miss the chance and join this high-profile event!
When: 23 March-25 March 2017
Where: Convention & Exhibition Centre, 1 Harbour Road, Wan Chai, Hong Kong
Food & Dining
The World's Greatest Restaurant Festival

Image Courtesy of ticketflap.com
Taste is returning to Hong Kong for the second year and will be bigger and better with Kaum at Potato Head, Mercato, Okra, Rhoda and ZUMA  joining last year's favourites Amber, Arcane, Café Gray Deluxe, CHINO, Duddell's, Tin Lung Heen, Tosca and Yardbird. As well as tastings, there will be a gourmet market, live entertainment and Laurent-Perrier champagne-a-plenty. Grab your tickets now at early bird prices, and don't miss out on the fast-selling VIP passes.
When: 16-19 March 2017 
Where: Central Harbourfront 
Ocean Chill Park @ The South

Image Courtesy of oceanpark.com
Enjoy a stylish new venue for global cuisines, with three different themes in five weeks, over 20 booths feature exquisite delicacies and celebrated wines, sakes and beers, while impressive performances entertain the crowd. Set against lakeside views of fountains and atmospheric lighting, guaranteed a multi-sensory feast.
When: 17 March – 17 April 2017
Where: The Waterfront, Ocean Park, Hong Kong
LKF Street Food Festival
Image Courtesy of lkfstreetfoodfest.com
LKF Street Food Festival is taking over Lan kwai Fong with numerous foodtrucks from both established as new restautants, with plenty live music and entertainment. Enjoy some of the many different dishes before hitting the clubs.
When: 29 April 2017
Where: Lan Kwai Fong, Central, Hong Kong
Sports
Cricket T20 Blitz
Image Courtesy of hkcricket.org
The twenty20 franchise cricket tournament is set for its second edition from 8 March until 12 March 2017. The tournament consists of five teams including local and international players like Yusuf Pathan and Jesse Ryder.
When: 8 March – 12 March 2017
Where: Tin Kwong Road Recreation Ground in Mong kok, Hong Kong
Hong Kong Sevens
Image Courtesy of hksevens.com
The premier tournament on the world Rugby Sevens series competition will take place this April as international top teams compete in thrilling matches. Rugby fans from all over the world come together to be part of the phenomenal party atmosphere and action packed Rugby.
When: 7-9 April 2017
Where: 55 Eastern Hospital Road, So Kon Po, Causeway Bay, Hong Kong